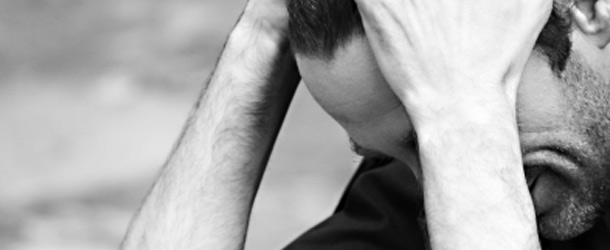 10 ways to fight depression
Posted on |
Out of many diseases doing the rounds, depression is one which is slowly but steadily making its presence felt amongst us, thus leading to many health issues and sometimes resulting to death as well. Depression leads to the lack of desire to live and that leads to death. You can imagine how gruesome it is.
In today's time, we have to deal with so many stress in life that occurrence of depression is inevitable, unless we make an effort to fight back. To a large extent, we determine our own frame of mind; never feel helpless or consider yourself a loser. Depression is something that we can avoid by cultivating positive thinking with fair amount of will power.
Let's discuss some ways on how to beat depression and lead a happy, healthy & a peaceful life.
Positive vibes – I had hated my professor as he never gave me positive vibes. He was never happy hence he could never make people around him happy. If you make others sad and unhappy, the chances of you being happy are negligible. Unless you spread positive energy and goodwill to others, you can't feel happy from within. Do focus on other people's good qualities, take inspiration from them, you will feel better. What we give out is what we get back in life. Follow this thumb rule and you will be happy.
Be busy – the empty mind is a devil's workshop. If you sit idle for a long time, you can help but fall into the trap of negativity. When we get involved in other activities that we enjoy it takes us out of ourselves. Activity forces us to do something constructive and does not allow us to dwell on our depressed state of mind.
Learn from mistakes – no one is above the law of mistakes and blunder in life. Mistakes can happen and will happen till we are alive, but harboring feelings of guilt will only enhance the problem. Brooding over a mistake and feeling guilty will lead to depression. It makes a mole of a mountain by thinking too much about a minor mistake. It is important to learn from the mistakes and move on.
Relaxation is important too – all work and no play makes Jack a dull person. This is applicable to all of us. If we only work then we will have no time for relaxation. Instead, take out time for your own happiness and hobbies so that your heart and mind get the much-needed break and rest. If we pursue an unbalanced life will be all the more painful.
Don't rely on others to smile – if you expect too much from others, at some point you are bound to face the harsh reality. Why do you need to depend on others to be happy? We should look for happiness from within. Instead of depending on others to smile, find your own source to say yes to life with a smile. Be it from work or music or hobbies, look for happiness on your own.
Open up and share – something I personally should learn. I have a problem asking for help but that is not right. What are friends for? Our friends may not be able to solve our problems, but opening up to a confidant helps in feeling better, brooding over an issue leads to depression. Make a choice.
Hunt your happiness – When we are low in life, we fail to believe in the concept of happiness. But truth is that when you are sad, do things that give you some happiness. It may not be big, but a good thing often comes in smaller packages. Like when I am upset, I try and eat good food. It generates happy hormones. Similarly, you find your own happiness. If the mind is happy, the door for depression is permanently blocked.
Follow Geeta– Geeta says do your work and leave the result on all mighty. Depression often occurs because our desires remain unfulfilled. I am not asking you to compromise with your dreams. We should definitely strive to achieve various goals. However, don't get shattered if you don't get the expected result. Work hard, be happy that you have given in your best; 9 out of 10 times you would get a result. Keep no burden of success on your head.
Music – if you are traveling or sitting alone, your mind is likely to think about negative stuff. Instead, occupy your mind by listening to good music. This worked big time for me. I had the habit of overthinking, mostly about the possibilities of a mishap. Thus I started listening to music whenever am traveling or sitting idle. Good music takes your mind onto a road full of peace and hope, leaving no scope for bad thoughts to make their way into our minds. Avoid listening to sad songs when you are low. Instead, listen to songs that inspire you. This is one sure shot way to feel good. Try it.
Controlling Depression is in our hands. Requires fair amount of will power and the desire to live happily. No one is above miseries and pain. But amidst all this we have to make an avenue to fight negativity and sorrows. If you feel the above points have some meaning, do start practicing it at the earliest.
Cheers to Life!