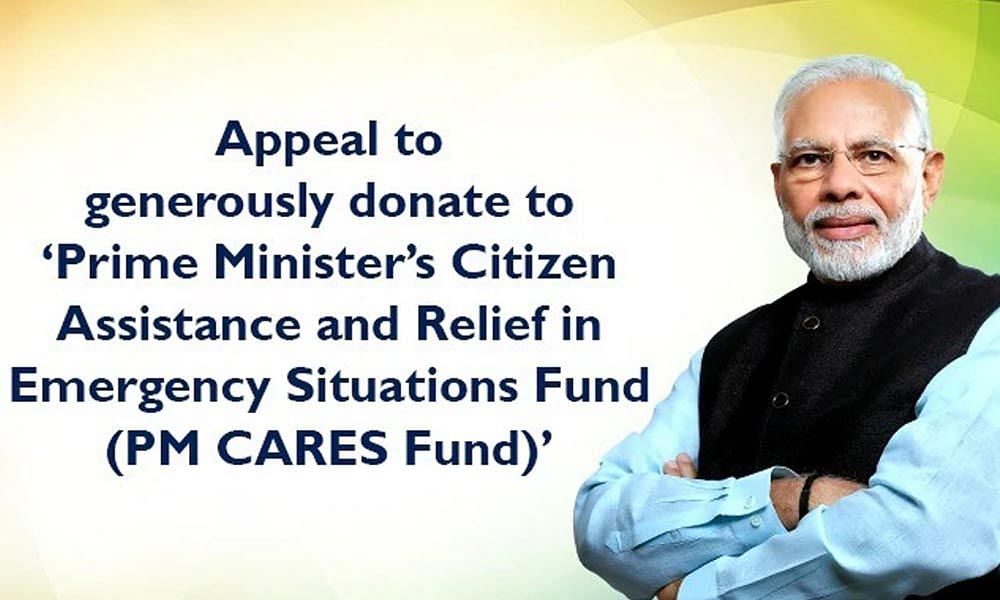 COVID-19: Prime Minister urges to contribute in its fight against the coronavirus outbreak
Posted on |
Prime Minister Narendra Modi on Saturday announced the Prime Minister's Citizen Assistance and Relief in Emergency Situations Fund (PM CARES Fund) in its fight against the coronavirus outbreak.
He appealed to all to Kindly contribute to the PM-CARES Fund. This Fund will also cater to similar distressing situations if they occur in the times ahead.
The PM-CARES Fund accepts micro-donations too. It will strengthen disaster management capacities and encourage research on protecting citizens.

Let us leave no stone unturned to make India healthier and more prosperous for our future generations. pic.twitter.com/BVm7q19R52

— Narendra Modi (@narendramodi) March 28, 2020
In this noble cause, many Bollywood celebrities/industrialists came forward to contribute and also urged their fans to do their bit to help the Indian Government in its fight against the coronavirus outbreak.
Let's All contribute a little bit as per our will towards relief operation in helping Indians to fight against coronavirus.