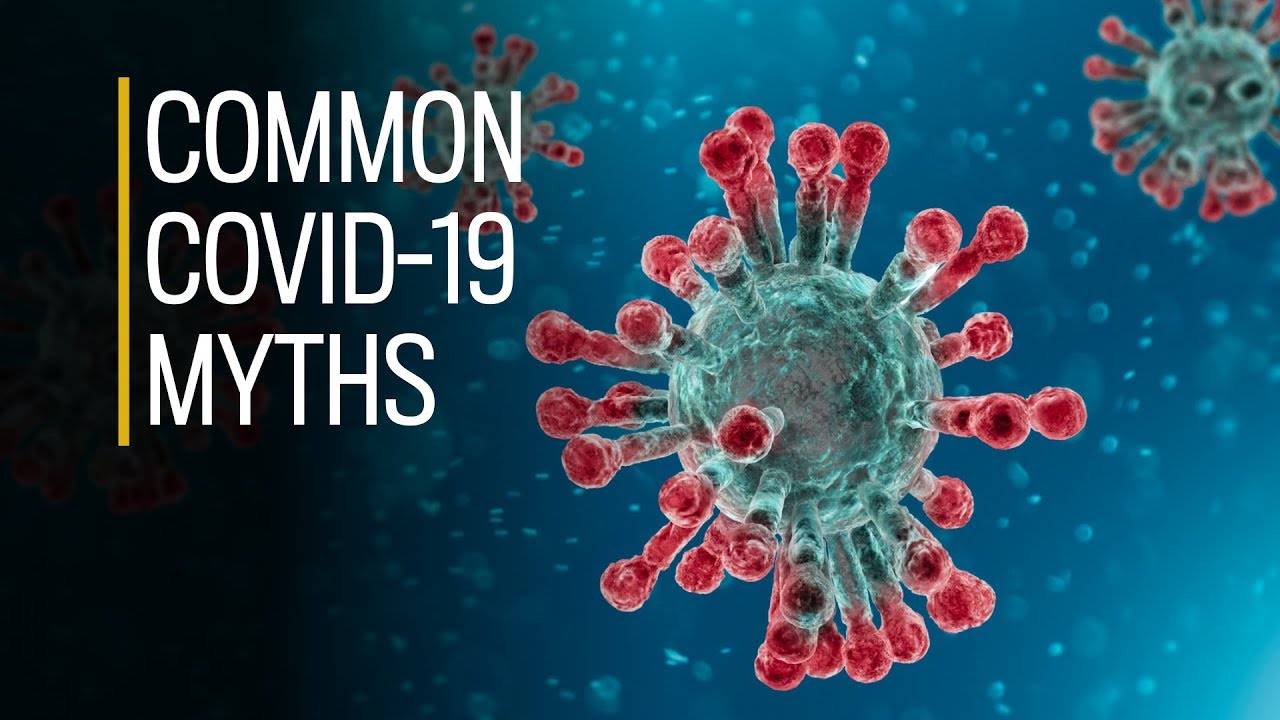 Few Myths Regarding Coronavirus
Posted on |
Coronavirus disease (COVID-19) is an infectious disease caused by a new virus. The disease causes respiratory illness (like the flu) with symptoms such as a cough, fever, and in more severe cases, difficulty breathing. You can protect yourself by washing your hands frequently, avoiding touching your face, and avoiding close contact (1 meter or 3 feet) with people who are unwell.
HOW IT SPREADS
Coronavirus disease spreads primarily through contact with an infected person when they cough or sneeze. It also spreads when a person touches a surface or object that has the virus on it, then touches their eyes, nose, or mouth.
You can protect yourself and help prevent spreading the virus to others if you:
Do's
Wash your hands regularly for 20 seconds, with soap and water or alcohol-based sanitizers whenever you go out.
Cover your nose and mouth with a disposable tissue or flexed elbow when you cough or sneeze
Keep Social Distancing and avoid close contact (1 meter or 3 feet) with people who are unwell
Stay home and self-isolate from others in the household if you feel unwell
Throw used tissues into closed bins immediately
Don't
Touch your eyes, nose, or mouth if your hands are not clean
Participate in large Gatherings
Unnecessarily go outside the home
keep close contact with anyone if you are feeling sick / unwell
Myth FACTS To Know
Cold weather and snow CANNOT kill the CoronaVirus .

Hand dryers are NOT effective in killing the coronavirus.

There is NO evidence that regularly rinsing the nose with saline has protected people from infection with the coronavirus.

The coronavirus CAN be transmitted in areas with hot and humid climates.

Ultraviolet light SHOULD NOT be used for sterilization and can cause skin irritation.

Garlic is healthy but there is NO evidence from the current outbreak that eating garlic has protected people from the coronavirus.

The coronavirus CANNOT be transmitted through mosquito bites.

Thermal scanners CAN detect if people have a fever but CANNOT detect whether or not someone has the coronavirus.

Antibiotics DO NOT work against viruses, antibiotics only work against bacteria.

There is NO evidence that companion animals/pets such as dogs or cats can transmit the coronavirus.

Spraying alcohol or chlorine all over your body WILL NOT kill viruses that have already entered your body.

To date, there is NO specific medicine recommended to prevent or treat the coronavirus.

Taking a hot bath DOES NOT prevent the coronavirus.

Vaccines against pneumonia, such as pneumococcal vaccine and Haemophilus influenzae type b (Hib) vaccine, DO NOT provide protection against the coronavirus. As of now, there is no vaccine in regards to Coronavirus.
COVID-19 updates as on 01.04.2020 at 9:00 AM
▪️ Active Cases: 1,466
▪️ Cured/Discharged/Migrated cases: 133
▪️ Death cases: 38
Data Source : https://www.mygov.in/covid-19 & https://t.me/MyGovCoronaNewsdesk
LIVE COUNT 🆘 Corona Virus Count Of Patients
For India https://covidindia.org/
For World https://infographics.channelnewsasia.com/covid-19/map.html
Please stay at home and comply with lockdown guidelines to help yourself, family and community stay safe.