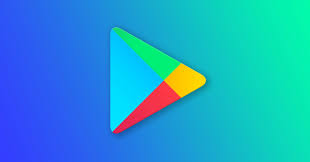 Get Some Paid Apps For Free
Posted on |
Check it out Few premium paid apps available now in play store for FREE. Grab them now before its gone
Idle Heroes of Hell – Clicker & Simulator Pro : Forget about simple tapper or clink! Build tortures, hire demons, keep farming simulator! Clicker games have never been so unusual and funny! Tap tap and upgrade your equipment! Click and automate your weapons! If you are a great cookie clicker, then you can earn more as tycoon! Create your farm villa in hell!

Space Shooter: Alien vs Galaxy Attack (Premium) : Space Shooter: Galaxy Attack is the best Galaxy Shooter game 2019. If you like space shooting game, alien games and like to simulate sky shooting in for glory and duty, then Space Shooter is the one you should play. This is a game developed from classic arcade games genre, old game but with a new context, more vivid graphics, more modern combat scenes, fiercer, more glamorous.

SCV Miner – Click & Idle Tycoon – PRO If you enjoy clicker & digging games SCV Miner is perfect for you! SCV Miner is an incremental, digging, idle clicker game.

Galaxy Merge – Idle & Click Tycoon PRO The game is in early development. Updates are coming. New upgrades, new locations and high-end models of space ships will be available in the upcoming updates. You will encounter new enemies that haven't been seen before
Farm and Click – Idle Farming Clicker PRO Do you like farming games, but don't like to wait? Do you like games that are simple and fun? Then check out "Farm and Click!"

Raya Icon Pack | NEW dashboard Several options for premium requests with 19 000+ icons and 21 700+ app activities.Unique design with awesome features such as icon request tool, multi-languages, FAQ, dozens of supported launchers, Clock widget,186 wallpapers and more than 2 000 wallpapers on Google Drive (link available on the main screen of the dashboard).
Trig or treat This fun trigonometry game is divided into three modules :- 1. Unit Circle Angles 2. Trig Values 3. Trig Inverse Values. For every correct answer, you receive one candy, and for every incorrect answer, you lose one candy. The goal is to get 10 candies in total. The trigonometry game ends when you have 10 candies or if you run out of candies.
Pirate Defender Premium: Captain Shooting Offline Play this fun game with super cool pirate defense game and have fun for free – PIRATE DEFENDER: Strategy Captain TD! Try out the Challenge mode and test your limits! When you win, you can have more experience, gold to upgrade your captain and your weapons.

Angel Fish: Super VIP The legendary fish called 'Angel Fish' is only visible in the eyes of the royal family!Catch Angel Fish and get Angel Rings, and become the 18th King of the Rafanian continent.